Vinyl Traction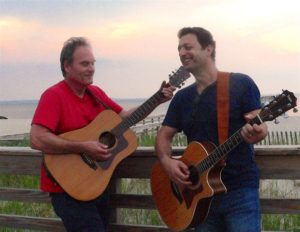 Vinyl Traction is an acoustic collaboration of Robert Lafferty and Frank Tota, two Middletown, NJ residents with a deep passion for covering, as well as creating acoustic versions of classic rock songs. Frank's tasteful rhythm, lead and bass playing uniquely blends with Robert's driving rhythm guitar style. Their solid lead and harmonizing vocals tie together to form an exciting sound that delights the most casual listener as well as discerning musicians.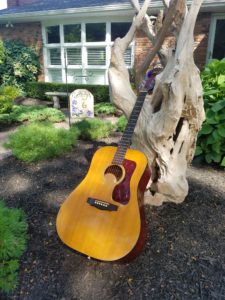 Robert started playing acoustic guitar at age 10. In fact, he is still using a Guild D-35 that he was given on his tenth birthday. Both Robert's brothers are accomplished musicians, and while the three of them rarely all played together, they always shared a common bond for music. At a young age, Robert went from basement band to playing the northern Jersey Shore bar scene. During his college years, he performed with a trio, as well as solo in New England restaurants and bars, and continued playing on his own back on the Jersey Shore after graduating. Although his second passion for woodworking took him completely away from playing (for nearly 10 years), he has recently come "out of retirement", and joined forces with his friend and neighbor, Frank, to launch Vinyl Traction.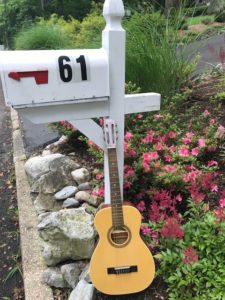 Frank also began playing guitar at the age of 10 and still has the nylon string, student size Stella acoustic that started it all. While in high school and college, Frank played in a handful of garage bands with friends, and was mainly influenced by late 60s through early 80s classic and progressive rock/ pop music. After graduating college, performance took a back seat to raising a family and a professional career in finance. It was not until 2015 when he began performing again in bars and private parties as a founding member of The Uncle Betty Band.   An opportunity to expand his musical pursuits was literally right around the corner in teaming up with Robert to create an acoustic duo that would creatively cover a range of classic rock and pop songs………………
And so Vinyl Traction was born!